In-Person and Telemedicine Visits
We are now offering both in-person and Telemedicine/TeleHealth patient office visits.  For the safety of our staff and patients, we require a mask to be worn during all in-person office visits.  Also, if you are experiencing any COVID-19 symptoms or other flu-like symptoms, your visit will be conducted via Telemedicine/TeleHealth. 
Please call us at (512) 451-5800 for more information, or to schedule an appointment.
COVID-19 Symptoms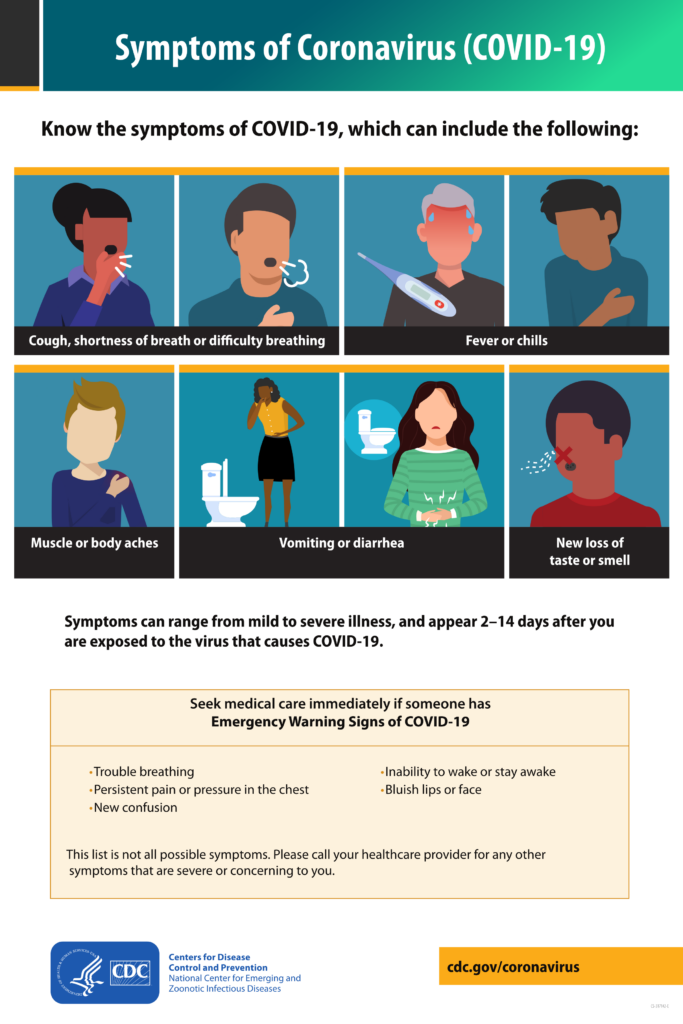 COVID-19 Vaccine Information
AKA's Role with Respect to COVID 19 Vaccination
AKA will not be administering the COVID 19 vaccine. We recommend that our patients contact either (1) their primary care physician, (2) their outpatient dialysis clinic, or (3) the Transplant Center where they received their transplant to keep informed of when and where they will be referring their patients for the COVID 19 vaccine.
Upon request, the physicians of AKA will write a letter validating that an individual patient is at increased risk of severe illness from COVID-19 if the requesting patient is (1) an active patient of AKA and (2) has a condition that meets the CDC's "at increased risk" criteria including a patient with one or more of the following:
Solid organ transplant (kidney, liver, pancreas, or combined kidney/pancreas or kidney/liver transplant)
End-Stage Kidney Disease (ESKD or ESRD)
CKD stages 3 through 5
Kidney disease that is being treated with immunosuppressive therapy
Prednisone, prednisolone, methylprednisolone, cyclosporine (Neoral), tacrolimus (Prograf or Envarsus), cyclophosphamide (Cytoxan), mycophenolate mofetil, mycophenolate sodium, sirolimus, rituximab (Rituxan or Truxima), etc.
COVID-19 Vaccination and Vaccination Sites
You can find more information about COVID-19 Vaccine Distribution as well as a list of vaccination locations in Travis/Williamson County that have received a supply of vaccine by following this link: